It's always a treat for me when something wildlife-themed comes on to the TV, and at the moment I am spoiled for choice. There was a fantastic documentary on Chris Packham and his Asperger's and next week Autumnwatch returns. One programme that really caught my eye was H is for Hawk: A New Chapter.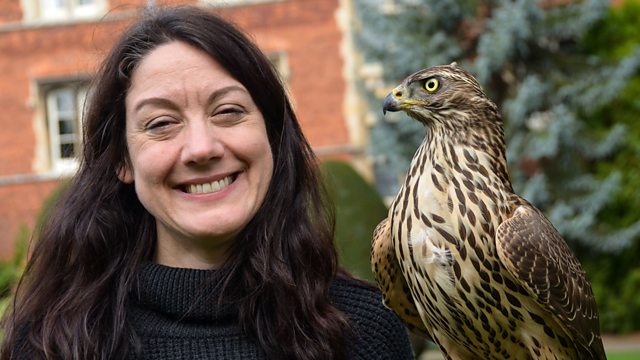 H is for Hawk: A New Chapter is a BBC documentary presented by Helen Macdonald, the author of a book of the same name on how she trained a Goshawk (one of the trickiest raptors to train) called Mabel after her father's death. The documentary is almost a film rendition of the book, however this time Helen is training a new Goshawk who she names Lupin.
Falconry is not something I've really looked into before, so the film was really interesting in that it showed how falconers train their birds and the patience that it requires. Included are a few old traditions and superstitions that really are fascinating. And not only was it good from a falconry point of view, but it also showcased the lives of wild birds when Helen tried to watch some of her own.
Emotional is not a word I'd usually use to describe nature-based documentaries and films, yet this production was full of emotion as I learnt about the emotional connections between Helen and Mabel and her father. The snippets of reminiscences really helped to tie together a documentary that was informative and enjoyable.
While watching the documentary, I recalled the occasion when I saw my first wild Goshawk. Although it was only a glimpse, it was very memorable. It was at the time of year when birds are displaying prior to the breeding season, which makes them more visible as they arc over the forests. Below is a drawing of the encounter.
I would thoroughly recommend watching H is for Hawk: A New Chapter. It is available on BBC iPlayer here.